Company Profile
---
Our Mission
It's simple: to make information accessible to anyone or any machine from any type of device.
To accomplish this, we help our clients leverage the full power of the Microsoft Access platform during their growth years. After a successful growth period, we'll then efficiently transform those mission critical systems onto more robust technologies.
The world is changing – fast. To keep pace, companies need to find new ways to disrupt the status quo, get to market faster, create experiences their customs love, and build operational muscle for sustainable results.
Rising to those challenges demands a fresh approach to problem solving. That's where Help4Access comes in. We're a purpose-driven consulting firm that helps companies solve business problems and build for the future with solutions starting out on the Microsoft Access platform.
Help4Access is a U.S. based company headquartered in Silicon Valley, California, established in 1998.  Many of our corporate clients think of us as an extension of their IT departments.
Help4Access has successfully delivered consulting services over the past 23 years. Our company provides service delivery options that fit your needs.
Leadership
---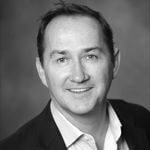 Sasha Froyland, the founder of Help4Access, is a certified Enterprise Architect with over 23 years of experience architecting IT solutions for companies ranging in size from startups to Fortune 500 companies.
Mr. Froyland's inspiration to develop this unique software development and support organization sprouted after being involved in multiple fast-growth startup companies build out of their operations by quickly levering the rapid application development platform Microsoft Access.  Mr. Froyland realized MS Access has been installed on over 1.2 billion computers since it's release in 1994 and there is not a single IT service provider dedicated to providing world-class support for high-growth customers on the world's most widely distributed custom database application platform.  That is, until now.
Software solutions developed at Help4Access have a foundation which give their customers an immediate solution. Every application is constructed using strict software engineering best practices, which translates into every solution Help4Access developers has the inherited ability to be scaled up quickly and with little to no rework necessary.
Very few organizations have the ability to develop and maintain a world-class rapid application development capability within their organization, therefore Mr. Froyland founded Help4Access so this unique service could be leveraged as needed by fast-growth, budget conscious customers.